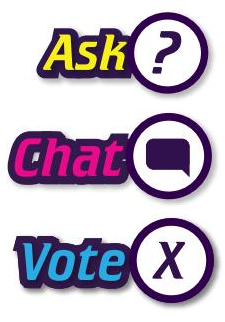 A free online program where school students meet and interact with scientists. It's an American Idol-style competition between scientists, where the students are the judges.
Students challenge the scientists over fast-paced online text-based live CHATs. They ASK the scientists anything they want, and VOTE for their favorite scientist to receive $500 to communicate their work with the public.
Our most recent event was a Genomics zone!
Supported by Human Longevity, Inc. and Genentech.
Follow us on twitter @imascientistUS for updates.