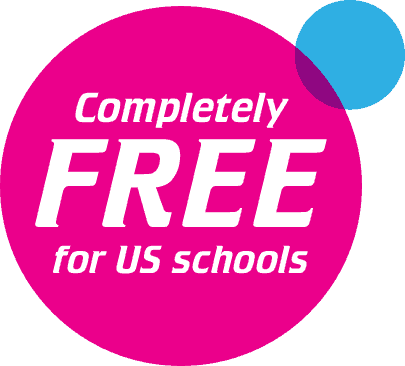 A free event where school students get to meet and interact with scientists online.
Your students challenge the scientists over fast-paced online text-based live CHATs. They ASK the scientists anything they want, and VOTE for their favorite scientist to win $500 to communicate their work with the public.
Students see that scientists are normal people, learn that science lessons relate to real life, and become more enthused about science.
Who's it for?
So much of the activity is pupil-led (the students ask the questions they want to) so different age groups, ability levels, and backgrounds all get something out of it.
Age 9 to 18 years old
Special zones just for elementary schools
Community colleges, special classes and non-mainstream educational settings
Free for US public schools
How does it work?
Students can log in at any time during the 2 weeks of the event: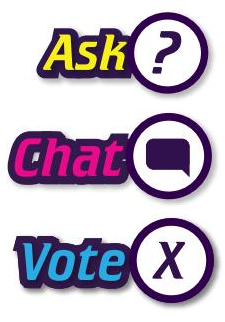 Students can ASK scientists about anything they like, from robots to pizza toppings.
You book a 30 minute live text-based CHAT, where your students interact directly with scientists, ask questions, and let them know their opinions.
Students VOTE for the scientist they think should win $500 to spend communicating more science to the public.
How much time will it take?
We provide all the resources and materials needed, whether you're running I'm a Scientist with just one class or a whole year group; including suggested lesson plans and modifications to suit different students' abilities.
We recommend spending at least 2 hours on the event. This will usually be 1 introductory lesson, 1 homework of reading more about the scientists and submitting questions and 1 lesson of live chat with the scientists.
Why take part?
Students see that scientists are normal people.
Students are introduced the wide range of careers within science – not just limited to biology, chemistry, and physics.
Being online gives all students a voice: "The set up allows everyone to have their chance to ask questions, whether they are the loudest person in the class, or the quiet curious student."
The students guide the event – they ask the questions and vote for the winning scientists.
Creates a 'buzz' in the classroom.
Do I need any special software or equipment?
All you need are computers with internet access for your students. The live chats are text-based (no video or audio needed) and run through this site.
How secure is it?
No personal details are shared, and we moderate all content on the site. The only students who can log in are those who've been given access by their teacher.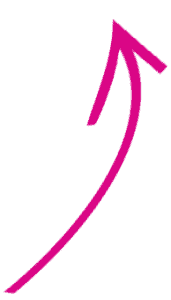 How do I apply?
You can apply using the form at the top right hand section of this page.
We need:
First and last name
Cellular number (or other daytime telephone number)
Twitter username (if you have one)
Name of School
School address (including state and zipcode)
The subject you teach
The type of school you teach at (elementary, middle, high)
The ages of your students
We'll email you before each event asking if you want to take part with your students.