Jennifer Hintzsche, winner of the Genomics zone was interviewed by CU Connections about her research and participation in I'm a Scientist USA.
You can read her interview answers here.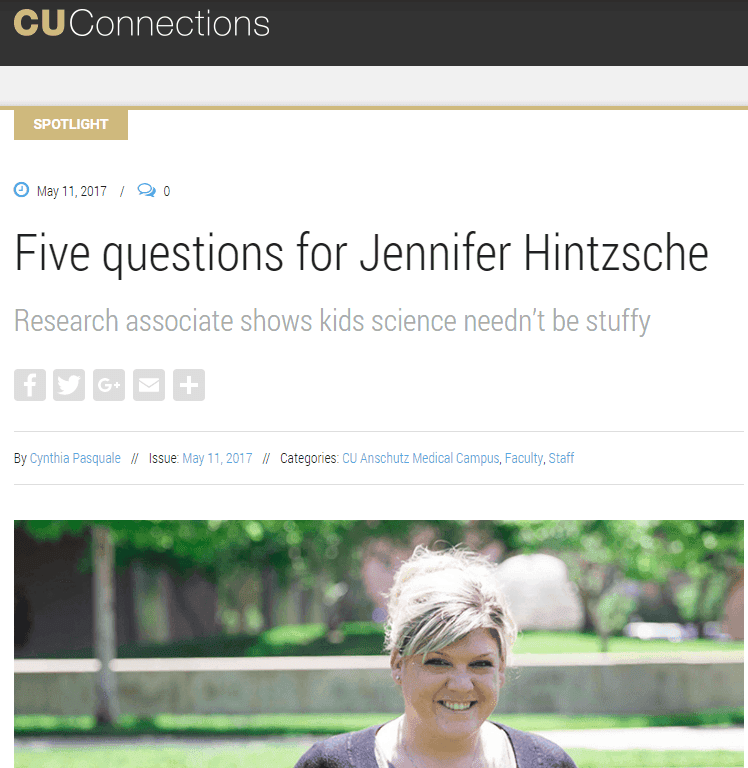 When Jennifer Hintzsche of the University of Colorado won the Genomics zone, Colorado Cancer Blogs wrote up a post about her success.
Jennifer will use her prize to visit her hometown of Hinkley, Illinois (population 2,054; site of the first Harlem Globetrotters game) to bring her joy of science to middle- and high-school students in the area.
Read more here.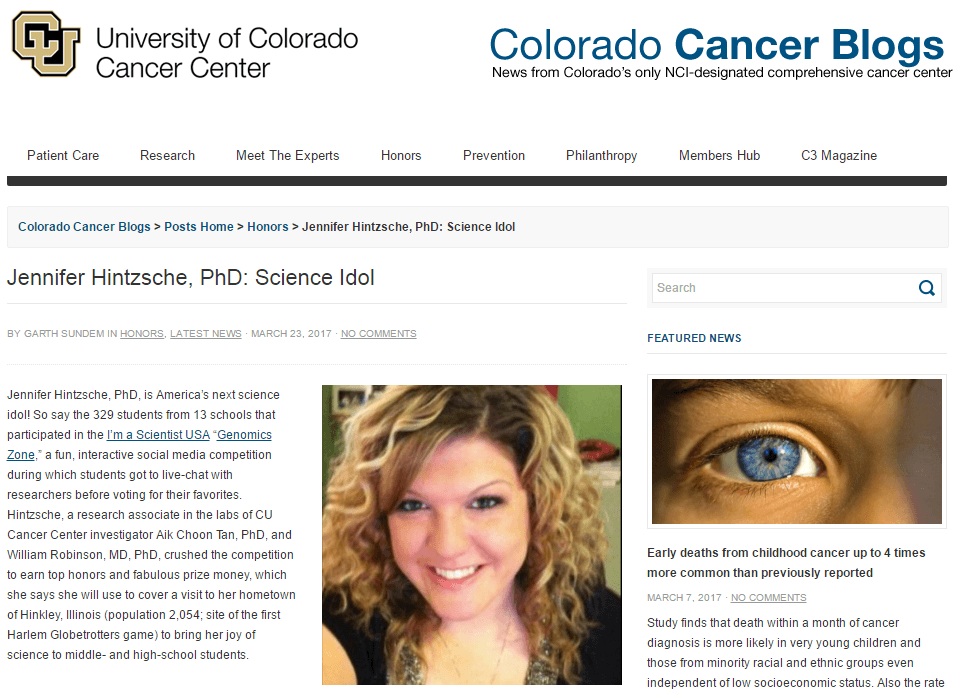 The University of Michigan wrote a fantastic article about Jeff Shi's experience in the Hydrogen zone.
Shi said the best question he got was what advice he'd give to kids who want to be scientists. "I told them that the best thing you can do is to keep asking questions about anything and everything that you're curious about. Most importantly, I told them to not be discouraged when no one around them knows the answer, because the mark of a good scientist is asking questions like that! Although I did have a lot of kids ask me if you can make hybrid human-bats from DNA (or people like Batman), which I had to say no to."
Read more here.