It might seem like it was just last week but we've had a great summer and now everyone is back to school.
There's been amazing discoveries by our scientists and we hope you've all been enthralled by the Homo Naledi announcement from Lindsay and her colleagues at Rising Star Expedition. It's worth revisiting some of Lindsay's answers from the May event like 'What is the most amazing discovery you have made?'. You can read more about what Lindsay thought of I'm a Scientist USA and the students she interacted with in our evaluation.
Now fall is here it's time to take a look at how well our first ever I'm a Scientist USA event went.
We've been crunching data, sifting through survey responses and conducting interviews to find out what everyone thought of the event and we can now report our findings.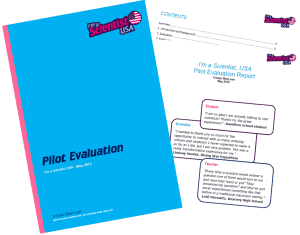 To download and read the full evaluation click here.
If you don't have time to read the full evaluation we've written a little summary you can get through faster than a cup of coffee.
To all the teachers and scientist who helped with the evaluation we're really grateful for your time (and all the lovely things you said). Thanks to you we can plan bigger and better events for 2016.